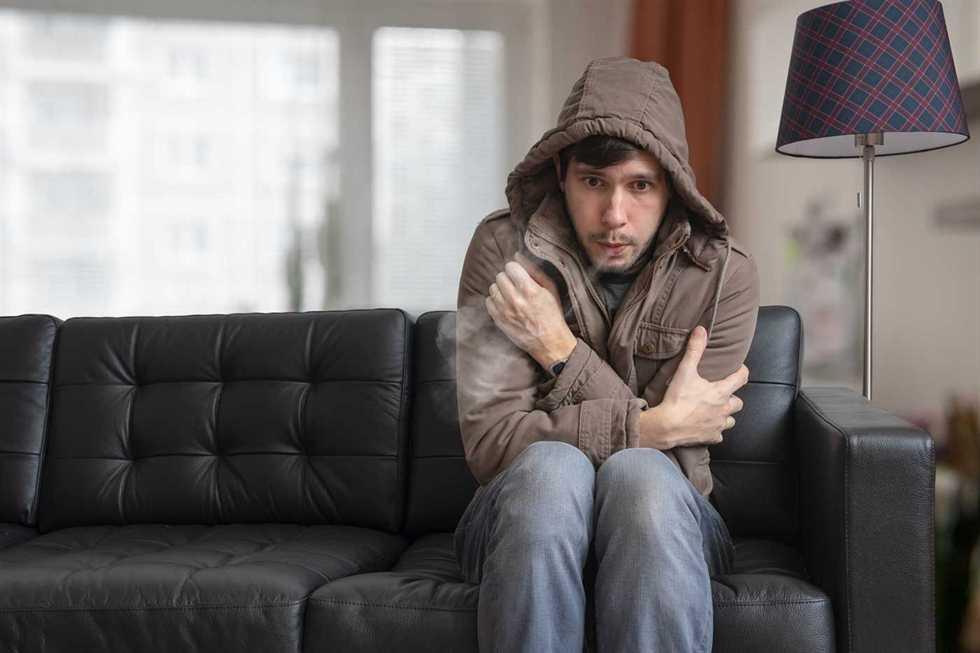 Even indoors, the heat and humidity during Texas summers can feel relentless. To beat the sweltering temperatures, it's essential to have a well-functioning air conditioning system. Regular maintenance is crucial to ensure your AC operates efficiently. If your AC isn't working correctly, it's critical to have it fixed ASAP so you can stay protected from the heat. 
For quality and timely residential AC maintenance and repair, turn to the experts at HomeFront Service Company. We serve New Braunfels, TX, and surrounding areas, protecting the comfort of residential clients through our top-notch AC solutions. 
Our residential AC maintenance services keep your air-conditioning system in excellent condition, so you won't have to worry about it breaking down and leaving you without cooling. If your AC needs to be repaired or replaced, you can also rely on us. We have extensive experience diagnosing, repairing and installing AC units from all major brands.
OUR RESIDENTIAL AC REPAIR AND MAINTENANCE SERVICES
A FULL SUITE OF SOLUTIONS TO KEEP YOUR AC IN EXCELLENT RUNNING CONDITION
AIR CONDITIONING
REPAIR
Is your AC unit making odd noises? Is it not cooling enough or at all? Or is there a problem with the airflow? At the first sign of a cooling problem, don't wait. Get in touch with HomeFront for expert diagnosis and repair right away. Our team will get to the bottom of the problem and deliver a solution as soon as possible.
AIR CONDITIONING
MAINTENANCE
Routine maintenance is necessary to keep AC units at peak performance and even lengthen their life. At HomeFront, we provide precision tune-ups of AC systems, from the thermostat to the electrical connections, to prevent unexpected breakdowns and keep your AC in excellent condition.
AIR CONDITIONING CLEANING
Regular AC cleaning is necessary to ensure indoor air is clean and contaminant-free. It also helps keep your AC running efficiently and prevents breakdowns caused by dirt and debris. For thorough AC cleaning, you can count on us. Our technicians are skilled at cleaning all models, brands and sizes of residential AC units.
THERMOSTAT INSTALLATION/
REPLACEMENT
Whether you need a new thermostat installed or your current one repaired, you can rely on us to do the job right the first time. With our team of experts at the helm, you won't have to worry about inaccurate temperature readings, malfunctions and other problems caused by a poorly installed or broken thermostat.
NEW BRAUNFELS AC TECHNICIANS YOU CAN RELY ON
HERE TO MEET ALL YOUR COOLING NEEDS
100% SATISFACTION GUARANTEED
As a locally owned company, we understand your need for an HVAC repair company you can rely on and solutions that work. Our services are designed to protect your comfort, especially during scorching summers. With HomeFront Service Company, you can trust that your AC system is in capable hands, and we will only call the job done once you're 100% satisfied with our work.
EMERGENCY SERVICES AVAILABLE 24/7
AC breakdowns are rarely expected. If your unit stops working in the middle of the night, you can be confident that the HomeFront team is ready to help, even outside of business hours. We provide emergency AC repair services 24 hours a day, seven days a week. Give us a call, provide us with the details, and we can work on your AC unit immediately. 
*After-hours call-out fee may apply
FAIR AND UPFRONT PRICING
At HomeFront Service Company, we are committed to transparency and honesty in everything we do. This commitment extends to how we price our services. With us, you'll never be surprised by hidden fees or unexpected costs. We're committed to providing quality HVAC services that are not only effective but also fairly priced, ensuring your comfort and giving you peace of mind.
WHY CHOOSE HOMEFRONT FOR RESIDENTIAL AC REPAIR AND MAINTENANCE
At HomeFront Service Company, we take pride in offering a full range of solutions to address your air conditioning and heating needs. Our team of experienced technicians is dedicated to keeping your AC system in optimal condition. From routine maintenance to prompt repairs for unexpected breakdowns, we've got you covered. When you choose us for residential AC service and repair, you can expect the following:
CERTIFIED AND LICENSED TECHNICIANS

All our technicians have at least two years of verified experience, graduated from the HomeFront Base Camp training program or both. By employing only certified, licensed and highly trained technicians, we can ensure the quality of service our customers receive. 
FULL STOCK OF AC PARTS

Unlike other providers, we have a complete inventory of AC parts. This means you won't have to wait for a necessary part to arrive so we can start working on your unit. In the unlikely event we do not have the part you need in stock, we will be more than happy to source it for you so you can have your AC back up and running as soon as possible.
IN-DEPTH SYSTEM DIAGNOSIS

An AC unit has many moving parts, and a lot can go wrong. What's more, minor problems could be symptoms of a more severe issue within the system. Our technicians are more than up to the task of determining and addressing the problem's root cause. We will also discuss the details with you so you can make the best choice for your situation.
FRIENDLY, PERSONALIZED SERVICE

HomeFront Service Company has deep roots in New Braunfels, TX. As a locally and veteran-owned company, we prioritize ensuring the comfort of our neighbors. We treat every customer like family, taking the time to understand their specific HVAC needs. Our staff provides friendly, personalized service as part of our commitment to your satisfaction.
WE ARE CUSTOMER-CENTRIC. WE PROTECT YOU. WE OFFER WARRANTIES TO SAFEGUARD YOU.
WARRANTIES FOR
YOUR PEACE OF MIND
Does your AC need replacement? You can be confident that the units we install are covered by standard factory warranties. These vary by manufacturer but are generally as follows:
Equipment Warranties (System Replacements): The manufacturers of most of the units we carry have a 10-year parts warranty on registered equipment and five years on unregistered.
Contractor Warranty: Coverage starts on the installation date and lasts one year.
Service/Repair: Service and repairs typically fall under the same warranty as the equipment: 10 years for registered and five years for unregistered.
TEAM
HOMEFRONT PRO
If you need more coverage, opt for Team HomeFront Pro. This is our exclusive and comprehensive warranty plan that includes:
10-year parts and labor warranty from the date of installation

Coverage for all potential repairs needed within the next 10 years
*Note that Team HomeFront Pro must be purchased and combined with system options. It can also be chosen as an add-on item at your request.
TEAM
HOMEFRONT CLUB
Team HomeFront Club is a complimentary two-year maintenance plan all of our customers have the option to get. For two years, you get monthly/annual maintenance checks!
Any customer with a qualifying system can become a member–You don't even need to have it installed by us.
Note that this membership provides maintenance coverage only, and labor is not included. However, you have the option to get labor coverage by purchasing extended coverage or upgrading to Team HomeFront Pro.
*Discounts cannot be combined.
Up to $1000 Off Instantly on Select Systems OR Zero Interest Financing W.A.C.
Nothing Down! No Interest Financing!
Need it Fast! We have you covered! While supplies last.
Veterans, First Responders and Educators
Never a Service Call and 15% off Repairs and Special System Replacement Pricing or Financing Promos
Home of Team HomeFront Pro
10 Years Parts and Labor Coverage
WHAT OUR HOMEFRONT CLIENTS ARE SAYING