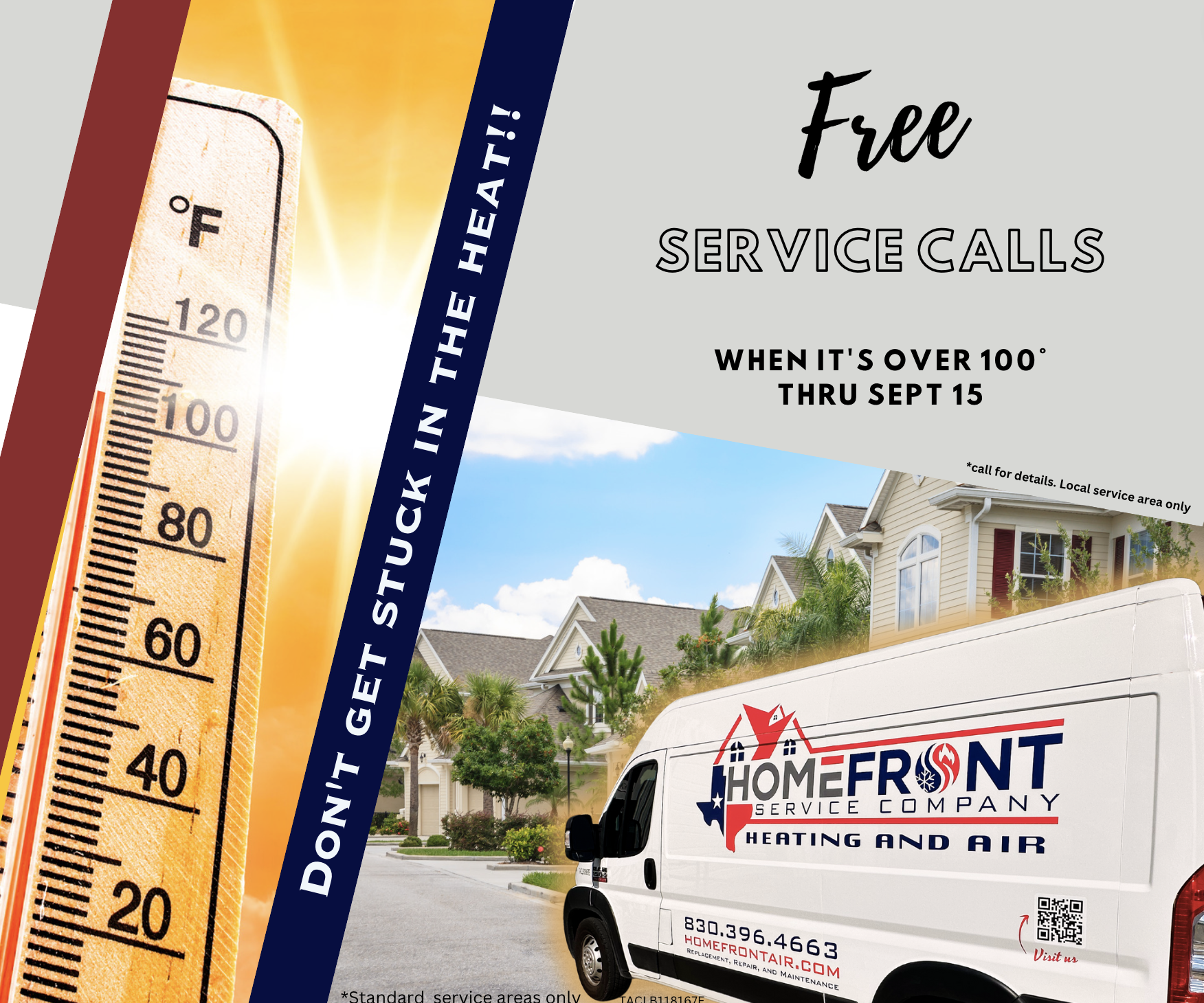 Let us Protect your Comfort at your HomeFront with a full range of heating and air conditioning services including general maintenance, repair, replacement and even custom comfort applications and design.
We proudly promise and deliver the fairest and most reasonable pricing by having the easiest and friendliest process for your heating, AC repair and maintenance needs with an unwavering emphasis on technical proficiency, superior service and premium quality. Creating an unbeatable value in a constantly volatile market.
Our team is founded on the common principles of our armed services. We named our company, HomeFront as a nod to not only our support for our military and patriotism but also to the importance of the HomeFront in our local communities and families . Our HomeFront is and was vital while our service members were away throughout history. As one of the biggest military areas in the US, we are proud to keep the tradition of protecting the HomeFront everyday.
Today, our team comprises of not only pure HVAC professionals and industry veterans but we actively recruit, support and employ military veterans as well. Our Team exhibits in-depth industry experience who employ diagnostic thinking and professional customer service with your comfort and best interests in mind. We are also locally owned by members your very own communities that are committed to a small business mentality.
We offer solutions incorporating tested ideology with innovative technology and educate you on best practices for properly maintaining, repairing or replacing your New Braunfels air conditioning and heating systems.
Interested in a relentlessly dedicated team of professionals to help with your AC or Heating concerns? Need a reliable company with proven quality workmanship? Looking for a name you can trust? Call us Today to Protect Your HomeFront.
HOMEFRONT IS YOUR HEATING AND AC COMPANY IN NEW BRAUNFELS YOU CAN DEPEND ON
HomeFront is proud to be your premier local AC company in New Braunfels. We are also proud to offer heating and AC repair and maintenance services to surrounding towns, including San Antonio, Boerne, Schertz, Cibolo, Kyle, San Marcos, Buda, Canyon Lake, Bulverde and Garden Ridge.
Whether you need assistance with AC leaking issues that require AC repair or AC replacement, AC installation services, heating system repair and maintenance, or an evaluation of your airflow and indoor air quality, we can help. Let HomeFront be your choice for local home heating and air conditioning repair and maintenance.
HEATING AND AIR CONDITIONING REPAIR AND MAINTENANCE SERVICES
WE PROTECT, SERVE AND DEFEND YOUR COMFORT
Delivering whole-home comfort and air quality improvement through exceptional home heating and air conditioning repair and maintenance services.
HEATING REPAIR & MAINTENANCE
Keep your heating system operating efficiently by keeping up with necessary maintenance and repairs so it's ready when the cold weather strikes.
AC REPAIR & MAINTENANCE
Ensure your cooling system is functioning properly for maximum comfort during the warmer months with regular maintenance and repairs.
AC INSTALLATION & AC REPLACEMENT
Replace your outdated or poorly functioning cooling system with the latest technology for better performance. Get upfront pricing on AC installation with no hidden costs.
AIRFLOW & INDOOR AIR QUALITY
Defend your indoor air quality and optimize airflow with in-depth airflow evaluations, full-home air quality assessments and routine maintenance.
Our experienced staff is here to help you with all your heating and air conditioning services. Call us first for reliable heating and AC repairs, AC replacement, AC installation, help with AC leaking issues and more. We can do all this at incredible value, which means top quality and workmanship at fair and reasonable pricing
FACING AN EMERGENCY SITUATION? WE'RE HERE TO HELP!
UNPRECEDENTED, FAST AND EFFICIENT SERVICE 24/7
Time is of the essence when it comes to heating or cooling system problems. We understand how quickly a situation can become uncontrolled and that you may need assistance fast. We also understand that a down system can easily happen after regular business hours. So the HomeFront team is armed and ready to assist you when you feel there's nowhere to turn and you're concerned about health risks, increasingly costly repairs, or structural damage. Don't hesitate to get in touch with us directly if you're facing a challenging situation!
*After-hours call-out fee may apply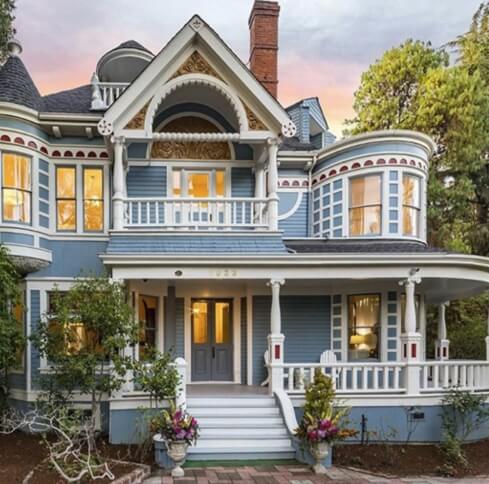 WHY CHOOSE HOMEFRONT FOR NEW BRAUNFELS AIR CONDITIONING AND HEATING SERVICES
WE ASPIRE TO DELIVER UNMATCHED SERVICE QUALITY IN A CUSTOMER-FRIENDLY WAY
We are committed to offering reliable home heating and AC replacement and maintenance services, AC installation services, airflow and indoor air quality evaluations and more to improve the quality of comfort in your home. We'd love to be the one you call for your New Braunfels air conditioning and heating needs.
You can expect a friendly, personable yet extremely professional technician or HomeFront Pro to visit your home and deliver in depth, accurate information and solutions that not only fit your situation but your lifestyle. From basic economic repairs to long term, money saving, more permanent solutions. Best of all of work is completed with a no-pressure, upfront and clear process that our customers rave about.
EXPERIENCE OUR COMMITMENT TO YOU
At HomeFront, we have a relentless drive and commitment to make working with us easy, convenient and straightforward in every way. Above all else, we value honesty, quality service, and customer satisfaction. We take pride in our work, and it shows every day, in every home, for everyone.
FAIR AND FULLY TRANSPARENT PRICING

At HomeFront, we use a no-pressure approach to our customers, keeping your best interests in mind at all times. We're here to help, educate and serve you. We are confident our options will be clear, accurate and custom tailored to each customer. Making a big decisions, easy and even fun. 
100% SATISFACTION GUARANTEED

It's simple...we wont stop until your 100% satisfied. Every customer that joins our team is vital to our brand, growth and reputation. Our unique service doesn't end with a signature. It merely begins. We focus on maintaining our customer's satisfaction years after the first handshake. 
REAL, PERSONALIZED SERVICE

At HomeFront, we understand that you want to talk to real people in real-time, so we keep things personal. Our call center is on-site, so you'll talk to a real, on-staff employee person every time you call. No bots, no auto messaging, no gimmicks. For real help, answers, and advice. 
PRIDE IN WORKMANSHIP

Experience a team built of highly skilled and experienced home heating and air conditioning professionals to ensure the work is done quickly and efficiently. Our team members share a passion for this industry and enjoy using their skills to serve our community effectively and efficiently.
LOCALS. NEIGHBORS. A TRUE SMALL BUSINESS.

We are local residents. Your "neighbors". Not  National company or franchise. We are  veteran and locally owned and operated company committed to protecting your HomeFront and our industry. We want our customers to feel like family, and work hard to provide the right solutions for your specific needs. We support our families but treating you like our own. 
HIGH QUALITY AT EXTREME VALUE

We work hard to provide the best home heating and air conditioning services this industry has to offer at fair and reasonable pricing. We insist on and demand high-quality work and products but deliver them at an extreme value. No exceptions.
If You're Looking For the best New Braunfels AC Repair And Additional Heating And Air Conditioning Repair Services, Get In Touch With Your Favorite Local AC Company In New Braunfels.
THE TEAM HOMEFRONT DIFFERENCE
FREE Team HomeFront Club Membership
At HomeFront, we stand behind our work, and we stand with our customers. Every customer that trusts our team enough to do business with us gets a FREE Team HomeFront Club Membership for 1 Year as a token of our apprecation in helping us grow our unique business. We are in this together now. Both protecting the HomeFront.
TEAM
HOMEFRONT PRO
Team HomeFront Pro is our EXCLUSIVE and comprehensive WARRANTY plan. This plan includes:
10-year parts and labor warranty from the date of installation on new Systems
Coverage for all potential repairs needed within the next 10 years
Same Service Benefits as HomeFront Club
*This plan must be purchased and combined with system options or can be selected as an add-on item at the customer's request.
TEAM
HOMEFRONT CLUB
Team HomeFront Club is a our EXCLUSIVE  Maintenance and Service plan. We are offering 1 Year Free to all new customers through 2023. Membership Benefits include: 
VIP priority service year round
Service arrival within 24 hours during peak season
Preferred technician
Dedicated phone line
Reward points redeemable for discounts and other gifts
*Maintenance coverage only. See HomeFront Pro Club for additonal coverage.
*Club Fee $189/year (after first Year)
STANDARD FACTORY
WARRANTIES
Standard factory warranties vary by manufacturer, but are typically as follows:
Equipment Warranties (System Replacements): Most of our manufacturers offer a 10-year parts warranty for equipment that is registered. For unregistered equipment, the warranty is a standard five years. HomeFront provides all registration services with new system installations at no charge to our clients.
Contractor Warranty: The standard warranty for labor is coverage for one year from the date of installation.
Service/Repair: Service and repairs typically fall under the same warranty as the equipment, with 10 years for registered equipment or parts, or five years without registration.
*Discounts cannot be combined.
Complete Systems As Low As $85/Mth W.A.C
Nothing Down! No Interest Financing!
HomeFront Hustle! Next Day Installations!! While Supplies Last!
Never a Service Call for all Veterans, First Responders and Educators
Like, Comment, Share our FB Page for a $50 Credit towards and Service Repair
Home of Team HomeFront Pro
10 Years Parts and Labor Coverage
Stay up-to-date on home heating and air conditioning best practices, like how to deal with AC leaking issues, poor airflow circulation, and low indoor air quality. And be the first to know what's happening at your local New Braunfels AC repair and heating services company.
HEAR FROM OUR HAPPY CUSTOMERS
HomeFront has a reputation for providing New Braunfels AC repair and heating services that customers can count on. Learn why homeowners love HomeFront's New Braunfels air conditioning and heating services!
"My system kept breaking down. I travel for work and my schedule is tight. My normal company couldn't get to me, so I called HomeFront and they came the same day. Not only did they fix it, they explained why it kept happening and fixed that, too. Super knowledgeable."

TIM LAWNER
"Friendly and honest!! Not what I was expecting when I was panicking in 100 degree weather. Came out same day and had it fixed within an hour. Incredibly easy to work with. They were so nice. Thank you, HomeFront!! (I love the name too.)"

PEYTON HILLMAN
New System Returns/Refunds:

You agree any claims against HomeFront Service Company will be made to HomeFront Service Company within thirty (30) calendar days of the install date. (HomeFront Service Company will attempt resolution of any claim(S) within sixty (60) calendar days of receiving your notice.) You agree to allow HomeFront Service Company a reasonable number of attempts and ample time for the resolution of the dissatisfaction or for the approval of the eventual removal of the system. Although HomeFront Service Company offers free installation, in the event of returning your equipment, you will be responsible for the costs of labor of the original installation, and the cost of labor for removal of the equipment. These amounts will be deducted from any refund. You are responsible for any painting, patching or restoration work in the event that a system is removed. You must provide access for the system to be removed weekdays between 8am and 5pm. The equipment must be removed by HomeFront Service Company. Equipment removed by any other party will void any refund agreement. Additional items that would remain on the premises, i.e. ductwork, electrical/plumbing upgrades, registers, grills, and fees, labor costs, permits and finance charges are not subject to refund. HomeFront Service Company disposes of old equipment and does not store your old equipment. Any returns do not cover, and HomeFront Service Company is not responsible for, the cost to replace or reinstall your original equipment or another system.
Service Refunds:

No deposit is ever required for service repairs to be scheduled and/or completed. Balance is due immediately upon completion. Satisfaction is guaranteed. In the event, satisfaction is not immediately met on a repair, you agree to allow HomeFront Service Company reasonable number of attempts and ample time to resolve any concerns. If reasonable satisfaction is not met HomeFront Service Company will refund 100% of the invoiced amount when allowed to remove installed parts/material. HomeFront Service Company will refund 50% when not allowed to remove installed parts/material.