At HomeFront Heating and Air, we take pride in our unwavering commitment to serving our community using the same common core principles of the U.S. Military. Our team represents several years of military service and support, both domestically and abroad, and we all share a passion for protecting our homefront in every sense of the word.
From a military perspective, we recognize and appreciate the bravery of those who defend our country and its residents. And as a business specializing in home heating and air conditioning services, we aim to become a leader in our industry by exceeding customer expectations when it comes to defending the comfort of their homes.
The HomeFront team is on a mission to be a top provider of heating repair and maintenance and air conditioning repair in New Braunfels, TX. We are dedicated to consistently providing leading-quality heating and air conditioning service in New Braunfels, TX with the utmost integrity and above all else, honesty. We aim to offer exceptional service at an extreme value at all times because we simply don't believe in offering anything less than our best. CONTACT US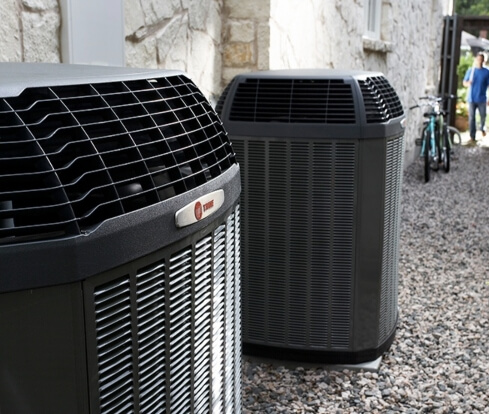 WHO WE SERVE
LET HOMEFRONT BE YOUR CHOICE FOR HEATING AND AIR CONDITIONING SERVICE
While HomeFront primarily serves residential customers, we also offer light commercial services upon request. Our official headquarters is located in New Braunfels, but our service area may extend to several surrounding areas. We provide heating and air conditioning repair in New Braunfels, TX, as well as in San Antonio, Boerne, Schertz, Cibolo, Kyle, San Marcos, Buda, Canyon Lake, Bulverde and Garden Ridge.
When the severe Texas weather arrives, we understand how quickly it can get out of control. If you're looking for dependable heating and air conditioning maintenance services, AC installation and replacement services or air conditioning repair in New Braunfels, TX, contact HomeFront today. We're here to protect your homefront. REQUEST SERVICE
OUR STORY
WE PROVIDE HIGH-QUALITY HEATING AND AIR CONDITIONING SERVICES AT THE RIGHT PRICE
We recognized a desperate need for a refreshing new way of doing business in our industry -with integrity, honesty, and transparency, and we are committed to making it happen. Increased costs of goods, inflation, and economic distress over the years has made it difficult for smaller, locally-owned businesses to thrive, while also providing high-quality service at fair and reasonable prices. The result is increasingly lower quality service at a higher price, and a highly diminished customer experience.
At HomeFront, we hold a relentless commitment to our team, our clients, fair business practices, and upholding the highest standards in our industry. The adjustments we make to adapt to changing times are made to our internal processes and strategies, so our customers can continue to receive the quality of service they expect and deserve-regardless of what's going on in the world.
OUR MISSION
While there are several great companies to choose from for heating and air conditioning repair in New Braunfels, TX, we believe our team is simply different. We have combined all of our experiences, new ideas and a true compassion to present a fresh outlook on home heating and air conditioning services.
HomeFront is a new company with rare experience and skills compared to many others in the industry. We are on a mission to be different and to make a difference. We believe our commitment to effective relationship-building within our community and industry is what enables us to make that difference. We have and continue to build strong relationships with dealers and supply houses to help us create a new brand of company in this area of Texas.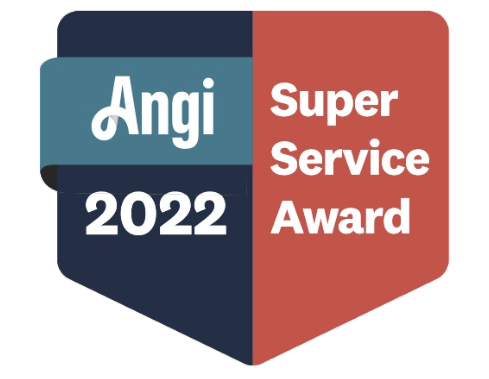 OUR EXPERIENCE
Our team brings extensive years of combined experience to the home heating and air conditioning service industry. Our team members share a passion for this industry and thrive on using their skills to exceed our customer expectations for quality service. The HomeFront team has built a proprietary strategy for providing better home heating and air conditioning service in New Braunfels and the surrounding area. By combining our time-tested ideology with new and innovative technology, we can effectively deliver the best products and services in the industry-all at an exceptional value.
OUR APPROACH
Here at HomeFront Heating and Air, our staff of certified technicians put customer satisfaction as our number one priority. We approach each job with the same passion and dedication as the next. Whether providing routine maintenance, simple repairs, or responding to requests for emergency services, we strive to deliver unprecedented fast and efficient service.
Everyone you interact with at HomeFront believes in our founding principles and is dedicated to delivering unparalleled service at the highest value. We work hard to maximize the comfort of your homefront, and we aim to deliver our products and services with processes that are as easy as possible for our customers.
When you work with HomeFront, you can expect:
High Standards
Quick Arrivals
Accurate Diagnosing and Repairs
Unmatched High-quality Complete System Replacements
Life-changing Air Quality Improvements
Whole-home Pure Comfort Solutions
Fair, Reasonable and Upfront Pricing
OUR VISION
HomeFront's short- and long-term vision is to bring real and true small business back. And we have big goals of growing the right way. We rely on our ability to provide quality, honest work to grow our business. It's that simple.
Call Us Today, And Let Us Protect The Comfort Of Your HomeFront.
HEAR FROM OUR HAPPY CUSTOMERS
HomeFront proudly provides home heating and air conditioning service in New Braunfels, TX that customers have come to depend on. Learn why homeowners choose HomeFront for New Braunfels air conditioning and heating services!
"My system kept breaking down. I travel for work and my schedule is tight. My normal company couldn't get to me, so I called HomeFront and they came the same day. Not only did they fix it, they explained why it kept happening and fixed that, too. Super knowledgeable."

TIM LAWNER
★★★★★
"Friendly and honest!! Not what I was expecting when I was panicking in 100 degree weather. Came out same day and had it fixed within an hour. Incredibly easy to work with. They were so nice. Thank you, HomeFront!! (I love the name too.)"

PEYTON HILLMAN
★★★★★