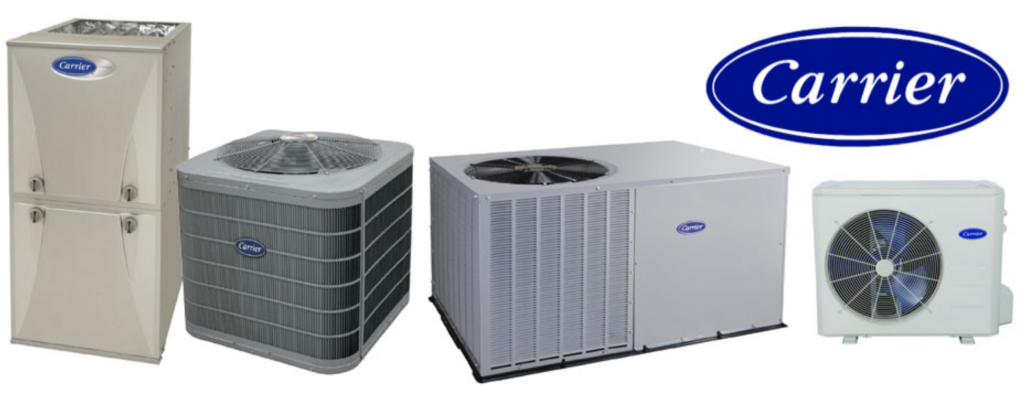 Alright! So, you're thinking of getting your AC system replaced? It's a pretty daunting task these days. Here's a laid-back rundown and guide of what that should typically be like when you're dealing with an honest and reputable HVAC company. Also is exactly what you can can expect from our team here at HomeFront to protect you from wasting your time and money when it comes to replacing your AC System.
BOOK A FREE QUOTE FOR AC REPLACEMENT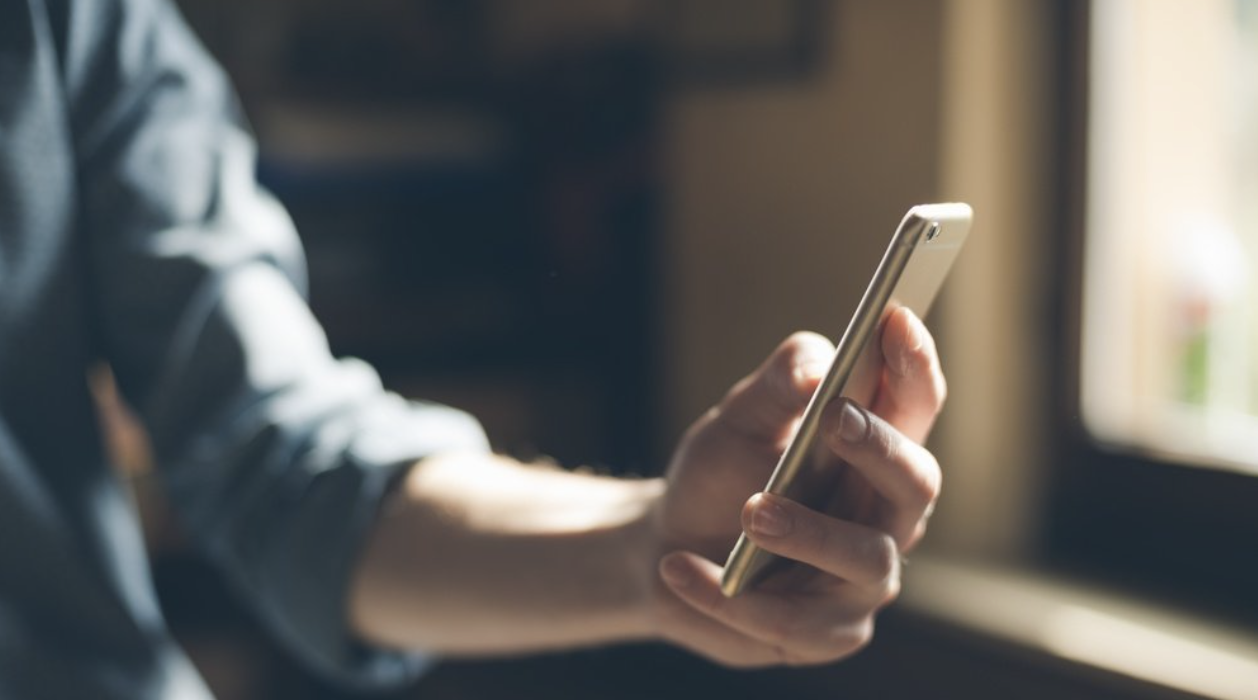 Initial Chat: First things first, you should be able to call them up and get some straightforward advice. There is a ton of information to decipher. From google searches, friends and even self-proclaimed experts They should be willing to discuss your needs, what issues you might be facing, and probably schedule a time to come check things out in person for the best and most accurate information.
HomeFront values your time and our advice is always free. We are always up for a chat! Give us a call!!


Home Evaluation: A good company won't just sling a new system your way without seeing what you've got first. They'll pop over, maybe have a look at your current setup, the size of your home, check if there are any insulation issues, etc. This helps them recommend the best AC system for your specific situation.
We get it, its a pain to have people in and out of your home to get some pricing, but for projects like AC Replacement, it is important. We promise to not be pushy but quite the opposite. Enjoy a completely free, super casual visit but gain all the relevant information so you can make the best possible decision. We will evaluate and define important specifics such as appropiate heat load/capacity, air flow, design, indoor air quality concerns, lifestyle attributes, financial goals, tax credit or government rebates. We do all the work for you. Chances are we will have the perfect system for you!! No pressure needed!

Clear Estimates: Once they've got a good idea of what you need, they should provide a clear estimate. This means no hidden fees or unexpected costs. Everything from equipment costs to labor should be laid out in an understandable way.
The price is the price. Once fully presented, incorporating any optional upgrades and discounts available, financing options, etc. The price is locked in. No hidden fees ever. Be aware, thats not always the case with other companies. Quick Tip: Never "pay" for financing or "Installation Charge". Or any other fee. They are all bogus. Any AC System replacement should be one simple, one shot price. Remember, cheapest is never best, but you shouldn't over pay for comfort either. If it sounds cheap, it is. If its sounds to expensive, you guessed it…it is!

Product Options with Pros and Cons
Product Options with Pros and Cons: A good HVAC company won't pigeonhole you into one option. They should present a range, maybe some energy-efficient models, different brands, and explain the pros and cons of each.
Now we are getting to know each other! So many options! The world of HVAC Systems is vast. From efficiencies, capabilities, "bells and whistles", to extended warranties. Don't worry. We do the work for you. You will enjoy a selection of several options from the most economic to more permanent high efficiency options based on discussion and your specific needs. We take pride in fitting every home, every need, and every budget with the perfect comfort System.

Timeline: They should let you know exactly when the installation will occur and how long it will take. No one wants workers in their home indefinitely, right? Do not take standby appointments
Seems to be never enough time in the day! We will always respect your time and your space. We will book your install, locked in the same day you pick a system. You will know everything from the start time, install team names, potential break times, detailed process and procedures, etc. The install day is hands down the most impressive service we have. Grab a coffee or a beverage of your choice and watch HomeFront deliver what we promise. It really is fun to watch!

Professional Installation
Professional Installation: The team that shows up should be professional, courteous, and knowledgeable. They'll remove the old unit, install the new one, and probably test it to make sure it's running smoothly.
The difference maker!! Installation day has direct relation to overall system performance, efficiency, service repairs and longevity. Our install teams are not only HomeFront direct employees, but they are thoroughly trained through manufacturer specific training programs and quality control mandates. Every Install Team Leader is has a minimum of 10 Years experience with most having 20 years plus!! We will put our install quality up against the biggest companies in the country at half the price. Most of our pricing goes to our install crews for their hard work and commitment to absolute excellence further illustrating the importance of this step.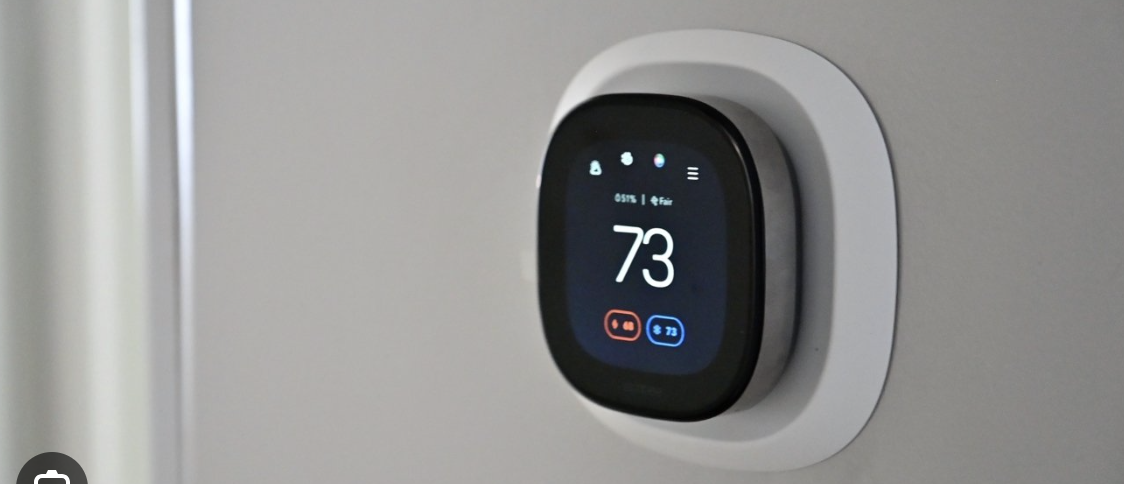 Walkthrough: After everything's set up, they should walk you through the new system. This includes basic operation, maintenance, and answering any questions you might have.
Your brand new AC System is arguably the heart or engine of your home. One of the most important appliances. We make sure you are not only completely satisfied and comfortable with the temperature, but comfortable with the system and its capabilities. We will take you through Thermostat operation, routine maintenance, at home tips and tricks and more. We are a team now.
Clean-Up: A reputable company respects your home. This means they'll clean up any mess they made during installation. No leftover boxes, wires, or debris.
Don't look now! This is a lot of work and you will see a lot of parts, pieces, debris, dust, dirt, etc. HomeFront treats your home like our own with before and after picture documentation to show off our work but to make sure we leave your home clean as if we were never there. All equipment and debris will be appropriately disposed off or recycled so we do our part for the environment at the same time.

Warranties and Guarantees
Warranty and Guarantees: They should provide info on any warranties for your new system and guarantees on their work. If something isn't right, they should be willing to come back and fix it.
We are pretty good, but no one is perfect! We firmly stand behind everything we do. Period. There are plenty of manufacturer warranties in place but a ton of fine print and exceptions come right along with them. Make sure you know exactly what's covered and what's not. Several hidden fees or charges are hidden even with "Full" manufacturer warranties and most do not cover labor which could be the majority of the cost for typical repairs.
We are so confident in our quality of work and attention to detail and hold customer peace of mind at such an extreme value most of our complete system packages come with our "Team HomeFront Pro" Club. This is a complete coverage and protection program that covers your entire system, Parts AND Labor.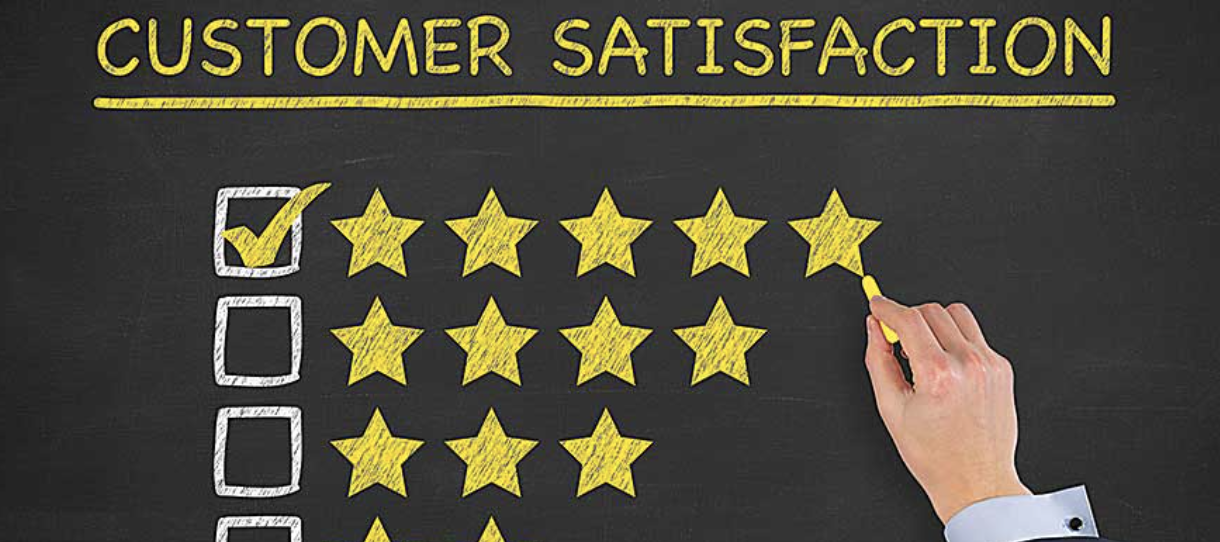 Follow-up: Some top-notch companies even do a follow-up call or visit a little while after the installation to ensure you're happy and everything's working as it should.
As a small locally owned business it's simple, our customers are an extension of us. Our friends, our family. Service after the sale is where this industry grossly fails. You pay, they disappear. You become a line item for accounting. Nothing more. We value each and every customer we have the pleasure of visiting. Whether you do business with us or not. We respect the fact that without you, HomeFront couldn't be what we are. After an AC System Replacement we are a team now. Enjoy company updates, news letters, free advice via blogs and social posts. Utilize a customer portal for future service bookings, quick chat question, or anything else you may need. Have a direct line to the actual people that were in your home, not just a generic number to a call center. HomeFront to HomeFront. We will be there for you.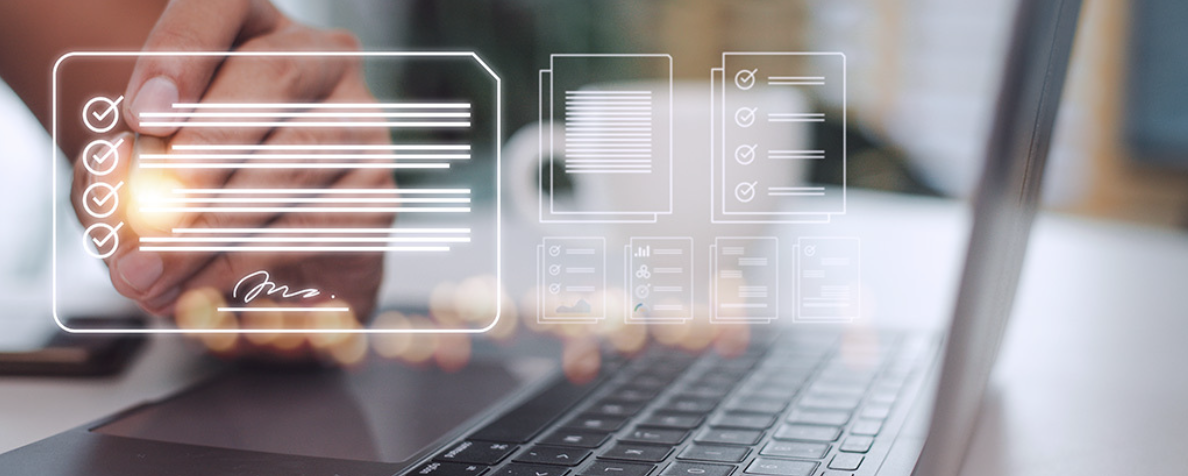 Documentation: Don't forget this! They should leave you with any relevant manuals, warranty documents, and maybe some tips for optimal use and maintenance.
Sure we like to talk. But it didn't happen if its not on paper is a common thought. So along with manuals, warranty documentation all quotes, invoicing, before and after photos and literally anything else you want is 100% available to you in the format of your choosing. No questions asked.
Remember, communication is key. Any company worth its salt will keep the lines open, ensuring you're informed and comfortable every step of the way. Hope that helps give a clearer picture of the process!
So when its time to for an air conditioning installation in New Braunfels, TX or surrounding areas, we hope you'll choose HomeFront when you do. While there are many companies out there claiming to specialize in air conditioner replacement in New Braunfels, TX, HomeFront is different at every step!
MORE ABOUT OUR AC INSTALLATION & REPLACEMENT SERVICES
COMPLETE RANGE OF RELIABLE AND CONVENIENT AC REPLACEMENT SERVICES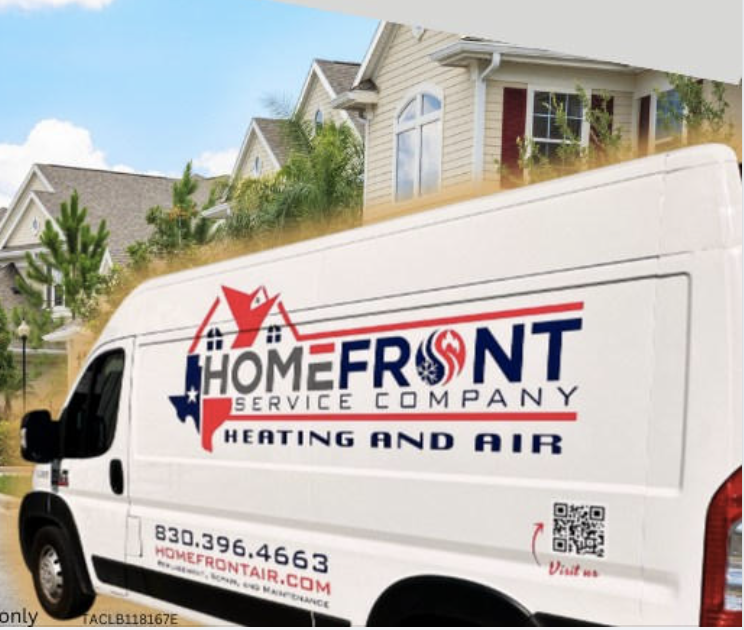 PROFESSIONAL EVALUATIONS
A HomeFront PRO will complete a professional evaluation of your home to include proper sizing, airflow, and filtration. Once the evaluation is complete, we will present you with several clear and detailed options to choose from with upfront pricing and no hidden costs. The choice is completely yours.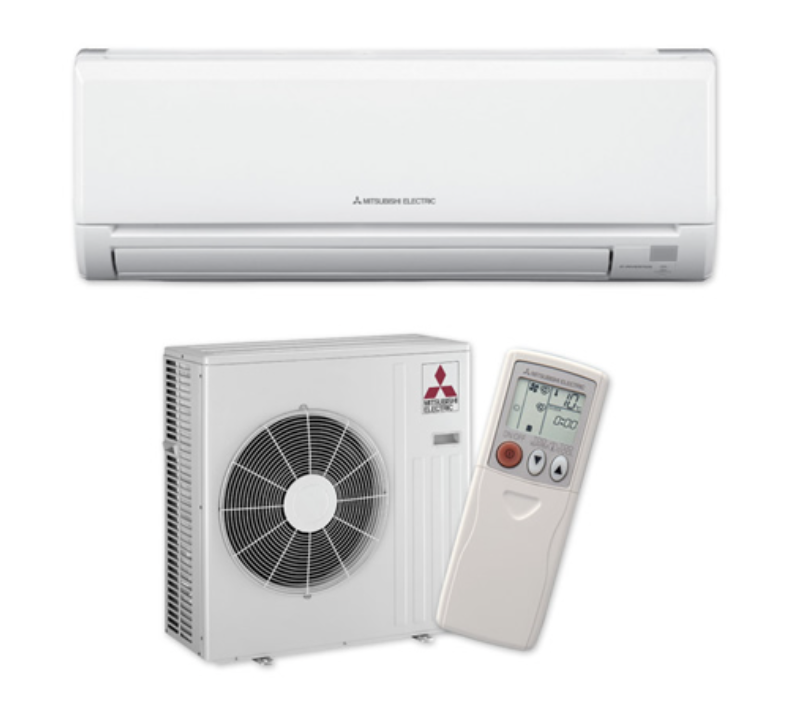 DUCTLESS MINI SPLIT INSTALLATION
We love Ductless Mini Split Systems and so will you! Perfect for any hot or cold room, mother-in-law suite, converted garage, game room, movie room or even whole house applications. Enjoy the advanced technology of inverter systems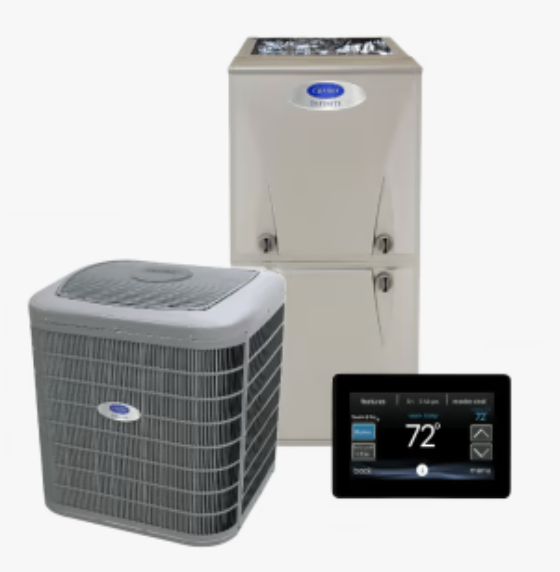 CENTRAL AIR CONDITIONING INSTALLATION
Upgrading to a central air conditioning system? Our HomeFront technicians are licensed and insured to properly install central air conditioners of all types. We will ensure your new central air conditioning system is installed quickly and correctly.
AC REPAIR & MAINTENANCE
Does your AC System look like this!? We can get your air conditioning system back to prime condition with reliable AC repair and maintenance services. Our professional technicians diagnose and repair the root cause of the problem so that you're comfortable all year long.
THE NEW BRAUNFELS AC COMPANY DOING IT THE RIGHT WAY
PROTECT YOUR COMFORT WITH HOMEFRONT TODAY!
FREE COMPARATIVE QUOTES OR SECOND OPINIONS!
Have a quote that doesn't feel quite right? Confused with all the AC Jargon? Price Shocked? You're not alone. Every home visit for an AC Replacement is free and so are our comparative quotes and second options.
WE ARE THE TEAM FOR YOU OR YOUR MONEY BACK!
Trust us with your new AC System Installation with a zero risk Money Back Guarantee*!! We are that confident in our team, service and quality.
ENSURE THE COMFORT OF YOUR HOME WITH RELIABLE AIR CONDITIONING INSTALLATION
How can HomeFront help you maintain the comfort of your home? We are committed to delivering the best air conditioning replacement in New Braunfels TX. Here's how we do it: REQUEST SERVICE
OVER 20 YEARS OF INSTALLATION FOCUSED EXPERIENCE

Our installation department proudly boasts over 23 years of experience and is run by our very own license holder which demands pin point accuracy and quality workmanship on every job. Our name is literally on it. Some license holders in the industry aren't even involved with the company. AC System replacement can be complicated, and it isn't cheap and even more expensive when not done correctly. Often one of the biggest purchases a person makes in their lifetime. We take it extremely seriously every step of the way. Don't worry, the pressure is on us. We got this.

AFFORDABILITY

Unfortunately, this kind of work isn't free. We take pride in being able to fit virtually any budget. We are strongly connected to the lending market so we can provide the best funding options for our customers. From low payments, to zero interest plans. We also understand the financial strain that the last couple years may have put on your family. We even offer special financing for less than perfect credit or in some cases, we forgo the credit check completely. We said we want to protect your HomeFront, we mean it.

INFORMATION AND EDUCATION

Knowledge is power as they say. It's important to know your options, thats why we show you all of them. We want you to be informed all the way through. So you can be as comfortable with your purchase as you are in your home. Get multiple, clear and upfront solutions to choose from whether it applies to AC Service Repair or AC System Replacement.

THE BOTTOM LINE

Whether you're looking for AC installation, AC replacement, heating installation or heating replacement services, the HomeFront team will deliver the best value with unmatched quality.
THE HOMEFRONT DIFFERENCE
WE ARE CUSTOMER-CENTRIC. WE PROTECT YOU. WE OFFER WARRANTIES TO SAFEGUARD YOU.
STANDARD FACTORY
WARRANTIES
Standard factory warranties vary by manufacturer, but are typically as follows:Equipment Warranties (System Replacements): Most of our manufacturers offer a 10-year parts warranty for equipment that is registered. For unregistered equipment, the warranty is reduced to five years.Contractor Warranty: The standard warranty for labor is coverage for one year from the date of installation.Service/Repair: Service and repairs typically fall under the same warranty as the equipment, with 10 years for registered equipment or five years without registration.
TEAM
HOMEFRONT PRO
Team HomeFront Pro is our exclusive and comprehensive warranty plan. This plan includes:
10-year parts and labor warranty from the date of installation
Coverage for all potential repairs needed within the next 10 years
*This plan must be purchased and built into options or can be sold as an add-on item at the customer's request.
TEAM
HOMEFRONT CLUB
Team HomeFront Club is a two-year, complimentary maintenance plan that comes with every system. This plan includes monthly/annual maintenance for two years.Team HomeFront Club Membership is available and encouraged for any customer with a qualifying system even if it is not installed by us.*Maintenance coverage only. Labor coverage is not included. Customers may purchase extended coverage and/or upgrade to the Team HomeFront Pro warranty plan for labor coverage.
SPECIAL DISCOUNTS
*Discounts cannot be combined. FIND OUT MORE
20% OFF
For Veterans, First Responders and Teachers: Receive 20% off all heating and air conditioning repair services.
10% OFF
For First-time Customers: Receive 10% off all heating and air conditioning repair services.
WHAT OUR HOMEFRONT CLIENTS ARE SAYING