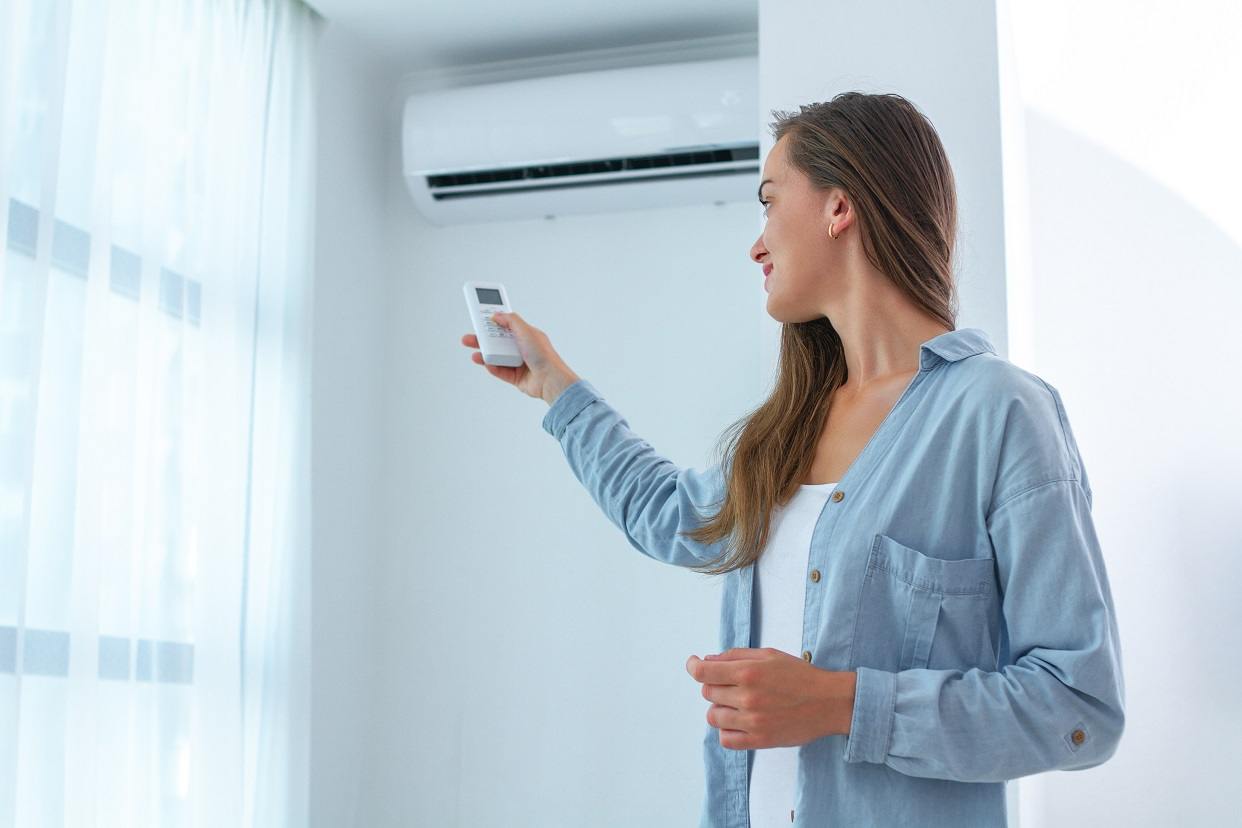 Improper Air Flow or low Air quality is the most commonly overlooked problem when it comes to home comfort and efficiency. It's easy to assume that the issue lies with your heating or cooling system's components or equipment. However, poor airflow and indoor air quality can be from pre-existing conditions, even from when your home was first built. Maximizing efficiency, commonly known as SEER ratings, demands proper air flow as the main component. Your residential air conditioning or heating system may work well, functionally, but how is the air performing after the equipment?
Poor ductwork installation and faulty design can hinder optimal airflow, wasting energy and money over time. Unfortunately, residential air systems and residential indoor air quality testing are not among the specialties mastered by most contractors. Often times, not even considered or evaluated. Many companies won't even bother looking at ductwork. 
We start with Air Flow. We have spent countless hours training on air flow principles along with staying up to date on new technology and developments when it comes to AirFlow. Staying on the forefront of products and solutions available for our customers.
 90% of residential homes have air flow faults from date of construction. Usually associated with Return Air, or fresh air intakes on newer homes. Older homes have old, inefficient ductwork that new high efficiency systems will combat with. With our acquired expertise, we offer an extensive range of solutions, from minor duct modifications, replacement,  repair to advanced zone control systems. We will get your air where it needs to be. 
FAULTY
INSTALLATION
Excessive material used and builder-grade installation can create unnecessary air restrictions in the ducts.
DAMAGED
DUCT
Issues like rodent damage and aging can cause ducts to lose efficiency, resulting in heat gain or cooling loss.
DISCONNECTED
RETURN DUCT
Faulty installation can increase the chances of a disconnected return duct. Unfortunately, this can quickly cause severe damage to your equipment.
MOLD GROWTH DUE TO INCORRECT INSTALLATION
The use of excessive material can also cause moisture to build up, promoting mold growth.
OLD
MATERIAL
When old and non-compliant materials are used, vapor and insulation barriers can break down easily, causing massive heat gain.
BROKEN SEAL
AT PLENUM
Since the plenum is crucial in bringing in, distributing and removing air, a broken seal can cause severe air loss and pressure drop.
POOR INSTALLATION IN A NEW HOME
Poor ductwork installation can impact old and new homes. The resulting design restricts airflow or causes air to escape through gaps.
RESTRICTED AIRFLOW DUE TO INCORRECT DUCT STRAP INSTALLATION
When flex ducts become kinked, bunched up or sagging due to improper use of duct straps, airflow can be significantly reduced.
INCORRECT SPIDER SYSTEM INSTALLATION
Ductwork designs significantly impact the efficiency and performance of HVAC systems. A poorly designed and installed spider system will not maintain proper airflow.
From non-code-compliant materials like a faulty constant airflow regulator to poor ductwork designs and incorrect installation, your friendly experts at HomeFront can help address the cause of your HVAC airflow problems and poor indoor air quality.
Take advantage of our expertise in residential air systems, residential air quality testing, and air duct cleaning and repairs to restore the health and comfort of your indoor environment.
OUR RESIDENTIAL AIRFLOW AND INDOOR AIR QUALITY SERVICES
All the Solutions to Let You Breathe Easy

Achieving indoor comfort involves more than hiring prompt heating repair maintenance or investing in a complete AC replacement when it's necessary. 
Indoor air quality is just as crucial to the comfort of your home as its temperature. In reality, the movement of air and the presence of pollutants can even affect your health. That's why HomeFront offers a wide selection of airflow and indoor air quality solutions – we have everything you need to keep your home healthy and comfortable.
DUCTWORK
INSPECTIONS
At HomeFront, our experienced technicians use modern technology to identify leaks, blockages and other issues in your ductwork. They employ a thorough and meticulous approach to pinpoint problems that can lead to energy waste and compromised indoor air quality and, ultimately, understand the appropriate solutions to return your system to its peak performance. 
AIR
PURIFICATION
Indoor Air can be up to 5 times more polluted the outside air. Indoor Air can carry contaminates like dust, allergens, VOC's, mold spores and pet dander. HomeFront offers whole home purification systems to ensure not only your health but the overall health of your AC System at the same time. Saving Money and breathing right!!
DUCT
REPAIR
Rest assured that your friendly experts at HomeFront can address whatever issue is discovered during the inspection. They work the right tools to seal leaks, fix damaged sections and optimize the airflow within your ducts. Best of all, our repair solutions enhance your HVAC system's efficiency and keep you comfortable while reducing energy costs. 
ADVANCED ZONE CONTROL SYSTEMS
Want to customize the climate in different areas of your home? With our advanced zone control systems, you can optimize your HVAC system's performance so it directs airflow where it's needed most. This reduces heating and cooling costs and ensures maximum comfort throughout your home. 
THE NEW BRAUNFELS AIRFLOW & INDOOR AIR QUALITY TEAM YOU CAN COUNT ON
We Make Your Whole Experience Straightforward and Stress-Free

100% SATISFACTION GUARANTEED
We strive to ensure the best possible indoor air quality and airflow services for our clients. This includes using the latest technologies and industry best practices to deliver the most effective solutions. Ultimately, we're dedicated to your satisfaction both during the service, and also long after. Our responsive customer service team always ready to address any concerns.
HIGH QUALITY AT EXTREME VALUE
At HomeFront, our unwavering commitment is to deliver top-tier airflow and indoor air quality solutions that go beyond industry standards. All our technicians provide the highest quality work and use first-rate products while ensuring it all comes at an exceptional value, with no exceptions. We address all your home comfort needs without breaking the bank.
IN-DEPTH ANALYSIS & EXPLANATION
90% of homes have ductwork and HVAC airflow problems that, if addressed promptly, can improve home comfort. This is why our HomeFront experts will evaluate your entire air distribution system (ductwork) to assess efficiency and proper design and installation. We'll explain all the issues we find and the solutions we recommend so you can make informed decisions for your home. 
WHY CHOOSE HOMEFRONT FOR RESIDENTIAL AIRFLOW & INDOOR AIR QUALITY
At HomeFront, we're committed to providing comprehensive solutions for your indoor airflow and air quality requirements. Whether it's routine cleaning and maintenance to ensure IAQ or duct repairs, our team of skilled technicians is here to assist. Best of all, you can always look forward to the following benefits when you hire our team:
A TRUE LOCAL BUSINESS

The HomeFront team isn't a national company or a franchise. We're locals and proud of it! As a veteran and locally owned and operated company, our commitment is to help our neighbors protect their homefront in every sense of the word. Ultimately, we serve and treat our customers as we would our own families. Diligently offering tailored solutions for their unique needs.
HOME EVALUATION

Our technicians conduct a thorough assessment of your home, taking into account your existing ductwork, the condition of your air duct materials, and identifying any damages or design problems. This cost-free evaluation enables us to provide expert recommendations to improve your home's air systems and helps you make informed decisions to restore the comfort of your living environment.
CLEAR ESTIMATES

At HomeFront, we recognize the significant investment an air distribution system repair or replacement can entail. This is why we prioritize transparent pricing from the start. Our commitment to clear and honest estimates ensures you will never have to deal with hidden fees or surprises. With us as your trusted team, you won't have any undisclosed expenses to worry about.
STRAIGHTFORWARD TIMELINES

It can be stressful to have workers moving around in your home for an indefinite period. That's why we provide clarity regarding project timelines before we start working. Whether our technicians simply have to clean your ducts or replace the entire ductwork, you can trust us to manage your expectations. We want you to clearly understand the timeline to make the whole experience stress-free and seamless.
REAL, PERSONALIZED SERVICE

Personal communication can make all the difference in making air system repairs or replacements less stressful. Fortunately, with our on-site call center, rest assured you'll always connect with a real, dedicated staff member when you call us. We're a small business, so you might even speak directly with the owner. At HomeFront, we steer clear of automated systems and chatbots to provide you with real help and valuable advice when you need it.
PRIDE IN WORKMANSHIP

We take pride in having highly skilled and experienced professionals on board. Their expertise in residential air systems and indoor air quality enables our entire team to do our job with remarkable speed and efficiency without sacrificing quality. Best of all, each team member shares a genuine passion for our line of work. We find immense satisfaction in using our expertise to serve our community!
HOW TO IMPROVE INDOOR AIR QUALITY IN YOUR HOME
When talking about pollution, the first things that often come to mind are pollutants and other substances outside the house. However, if you're exploring ways to improve indoor air quality in your home, it's equally essential to pay attention to what's inside. Indoor pollutants can include dust, dander, smoke, pollen, and even gases like carbon monoxide, and cause various problems like the following: 
Allergies 

Eye, nose and throat irritation

Respiratory infections

Asthma 

Higher susceptibility to illness 
Common Causes of Poor Indoor Air Quality 
Poor indoor air quality is something most homes face at some point or another, and it is commonly caused by the following: 
Dirty Air Ducts 
Dust, debris and contaminants can accumulate in your air ducts as you use your HVAC system. If your ducts are not cleaned regularly, these particles can be circulated throughout your home, leading to poor indoor air quality and reduced system efficiency. 
Poor Air Circulation 
When rooms are poorly ventilated, indoor pollutants can build up and indoor air can stagnate. The resulting stale indoor air and high concentration of contaminants can lead to discomfort and respiratory problems. 
High Humidity 
Factors like poor ventilation, hidden water leaks or excessive moisture in your home can create high humidity levels. Unfortunately, excessive humidity creates an environment conducive to mold and mildew growth. 
When mold, dust mites and other allergens thrive, those with allergies or respiratory issues may experience worsening symptoms. Worse, mold growth can also lead to structural damage if left unchecked. 
No matter your HVAC airflow problems, your friendly experts at HomeFront can help address the cause of your poor airflow and indoor air quality. Take advantage of our expertise in residential air systems, residential air quality testing, and air duct cleaning and repairs to restore the health and comfort of your indoor environment.
TEAM
HOMEFRONT PRO
This exclusive and comprehensive warranty plan includes the following items: 
Parts and labor warranty on new systems for ten years from the installation date 

Coverage for potential repairs in the next ten years. 
Team HomeFront Pro also offers the same service benefits as Team HomeFront Club. However, this warranty plan must be purchased and combined with system options or availed as an add-on item at your request. 
TEAM
HOMEFRONT CLUB
Team HomeFront Club is a complimentary maintenance and service plan available to all our customers. Membership benefits include the following: 
Year-round VIP priority service 

Service arrival within 24 hours during peak season 

The option to choose your preferred technician 

Dedicated phone line for prompt assistance 

Redeemable reward points for discounts and other gifts  
Please note that this membership plan covers maintenance services only. To get extended coverage, consider upgrading to Team HomeFront Pro. 
*Discounts cannot be combined.
Up to $1000 Off Instantly on Select Systems OR Zero Interest Financing W.A.C.
Nothing Down! No Interest Financing!
Need it Fast! We have you covered! While supplies last.
Veterans, First Responders and Educators
Never a Service Call and 15% off Repairs and Special System Replacement Pricing or Financing Promos
Home of Team HomeFront Pro
10 Years Parts and Labor Coverage
WHAT OUR HOMEFRONT CLIENTS ARE SAYING